Scaffolding Contractor for the Civil Engineering and Infrastructure Sectors
Alltask's growing presence within the civil engineering sector has enabled us to work on multiple transport and infrastructure projects, providing services including bridge scaffolding and highway scaffolding.
Our work extends from civil and building access to providing scaffolding for roads, railways, and waterways.
Alltask personnel come with vast experience in the civil engineering/infrastructure sector, providing traditional and high-load aluminium propriety falsework systems, from sleeper level to secondary aluminium beams fixing, allowing final adjustment by the concrete contractor.
Where requested, our customers can benefit from our in-house ability to design temporary scaffolding for products and structures, including: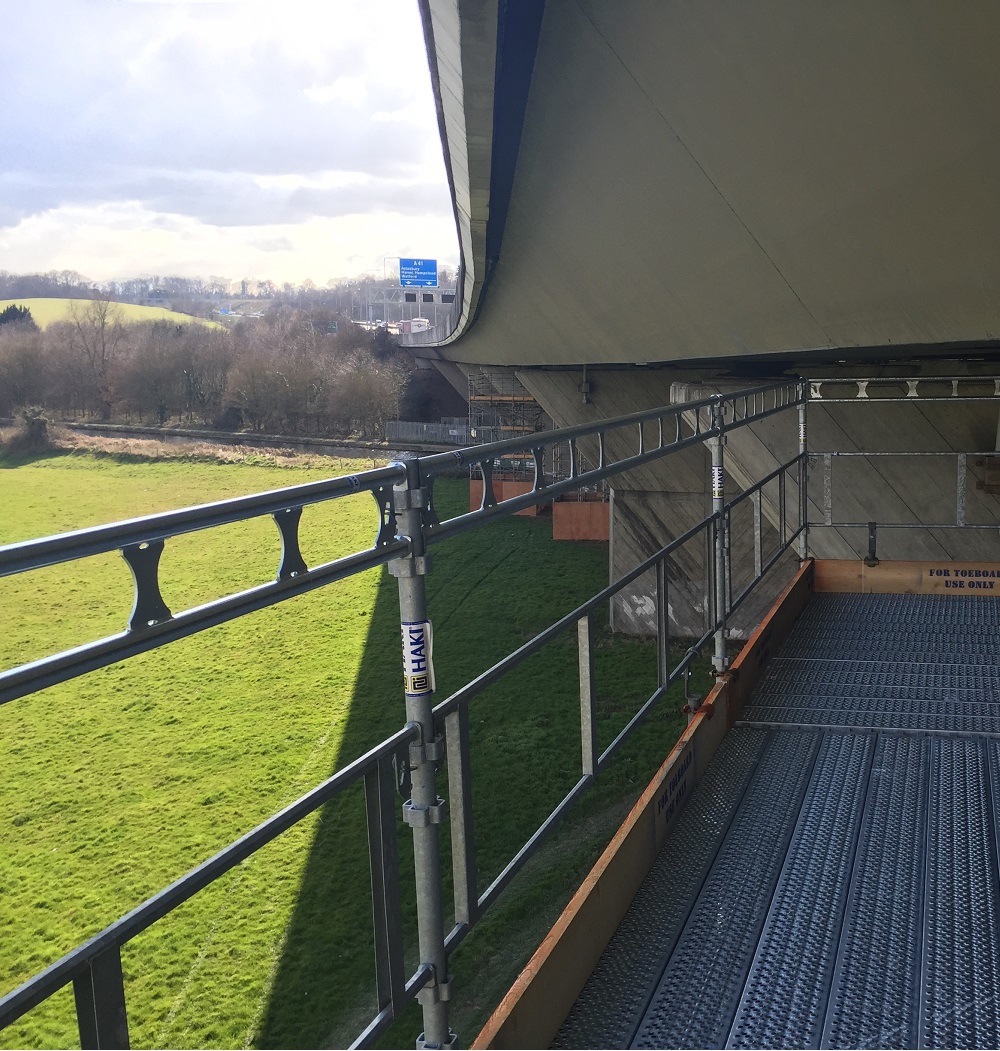 Highway Scaffolding and Bridge Scaffolding Contractor Works
Bridge scaffolding typically involves suspended scaffolding access for bridge bearing replacements, street lighting cable installations, historical bridge restoration, bridge expansion joint replacement, abutments, bridge structural cable tensioning, over carriageway gantry matrix signage, cross carriage access, all usually during traffic management hours.​
Alltask has worked as a scaffolding contractor on many portfolio highway projects, delivering multi-million pound schemes, such as the main bridge scaffolding works for the construction of the QE2 Bridge and Dartford River Crossing, Gade Valley Viaduct and multiple Highways Agency frameworks.
We have also removed asbestos for highways projects, for example, Dartford Tunnel East.
Talk to us
Get in touch with us today to find out how our experts can help with your civil engineering or infrastructure works.