Scaffolding Design and Scaffolding Solutions for the Energy, Power Transmission and Distribution Sector
Alltask provides design and access scaffolding solutions for new build power stations, planned maintenance and shutdowns, national frameworks for energy transmission and for portfolio energy projects across the UK.
We have a team of over 60 National Grid EUSR BESC Persons & UKPN Substation Entry trained and accredited scaffolders.  We offer scaffolding solutions which provide access and protection for 132, 275 & 400Kv sealing ends, cable joint bays, lifting frames, transformers, and blast screens (carried out via in-house LOLER testing on Niko scaffold runway beams).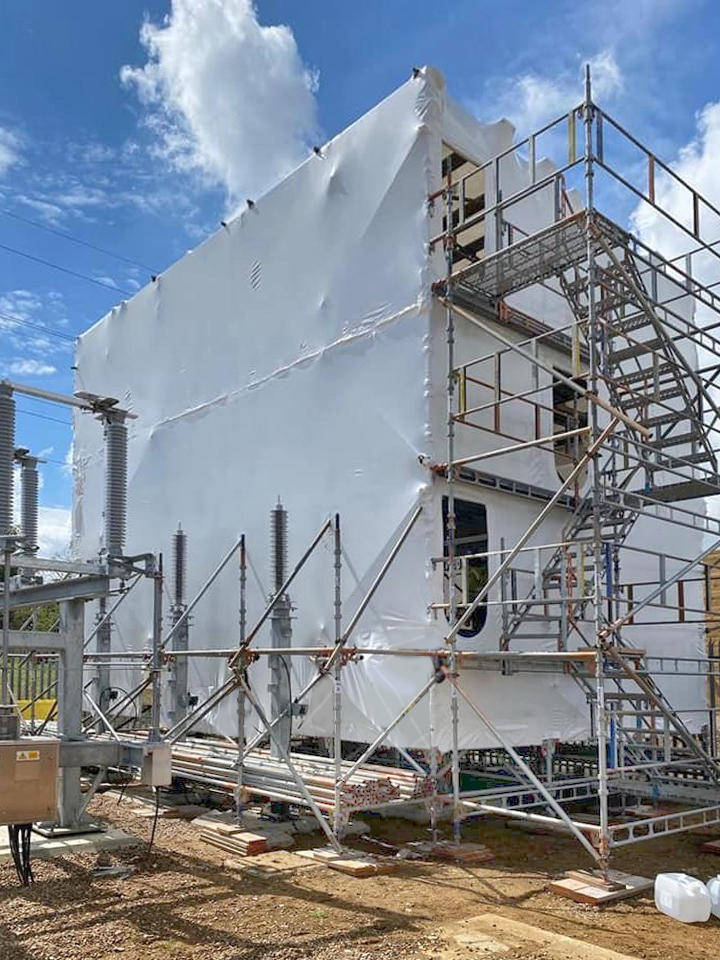 Our in-house designers have scaffolding design experience in the power transmission and distribution sector and, wherever practicable, design using system scaffold products. They liaise throughout the Cat 3 scaffolding design check process and are National Grid design assurance aware.
Additional services for this sector include encapsulation, design, and testing for water-tight environments, Kentledge suited to site-specific environments, ground anchors and earth bonding.
We have experience working with National Grid SAPs and are committed to making our presence on their sites as seamless as possible, including developing our in-house high visibility T-Card system. This is integrated with the clients' on-site substation T-Card system, allowing our operatives to be identified immediately.
Talk to us
Whatever your scaffolding, insulation or asbestos requirements and regardless of how big or complicated your project, talk to us today so we can find out more about your project and what we can do to help.