Rail Scaffolding Solutions and Scaffolding System Design
Operating nationwide, with over 100 Sentinel Scheme sponsored staff, all with Personal Track Safety (PTS) and Industry Common Induction (ICI) competencies, we are a market leader in the rail scaffolding sector.
We believe that the planning of any rail sector scaffolding solution is the key to a successfully delivered project. The Alltask rail service is managed hands-on by the Service Director and his team, who will often attend the projects themselves during the possession periods.
Using our knowledge of the Railways (safety-critical work) Regulations 1994 and working closely with the Contractors Engineering Manager (CEM) for design development, we are regularly engaged at Early Contractor Involvement (ECI) stage to offer ongoing support and advice. This includes attending the interdisciplinary design check and review (IDC/IDR) meeting with our clients, Network Rail, London Underground, and various Train Operating Companies (TOC). Existing and prospective clients can benefit from our detailed knowledge and experience in developing and preparing a detailed project-specific Work Package Plan (WPP), Task Briefing Sheet (TBS) and Alltask design expertise.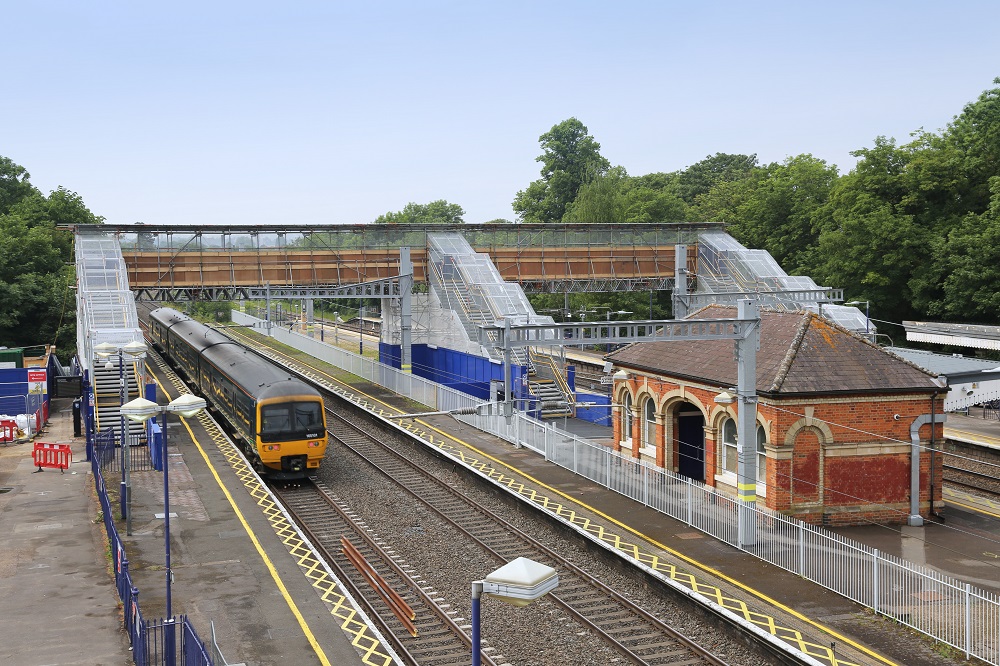 We have experience in producing and submitting Network Rail's form 002 & 003 documents and London Underground's Conceptual Design Statement (CDS). Using both internal and external design teams, we offer category 2 (CAT 2) or category 3 (CAT 3) design packages with experience of designing in accordance with Railway Standards, and with consideration for platform clearances, train envelopes, signal sighting clearances and sweeps, and other sector-specific hazards. Wherever practicable, we use system scaffolding for programme acceleration and risk mitigation. It is quick to erect and dismantle compared to traditional tube and fitting, so it is ideally suited for possession working or when time is often limited.
Whether your requirement is for Rule Of Route (ROR) working, T3 abnormal possession working or our assitance during a planned rail blockade, we have the experience and expertise to meet our clients' demands.
System Scaffolding for the Rail Sector
Wherever practicable, we will utilise HAKI Universal system rail scaffolding for programme acceleration. It is quick to erect and dismantle in comparison to traditional tube and fitting so is ideal for possession working when time is often limited.
In addition to HAKI Universal, we have invested heavily in HAKI Public Access Stairs (PAS) and HAKI Bridge System (HBS) and utilise both when providing temporary public access solutions on the rail infrastructure.
Talk to us
Learn more about our rail industry scaffolding installation and design services; get in touch with a member of our team today.