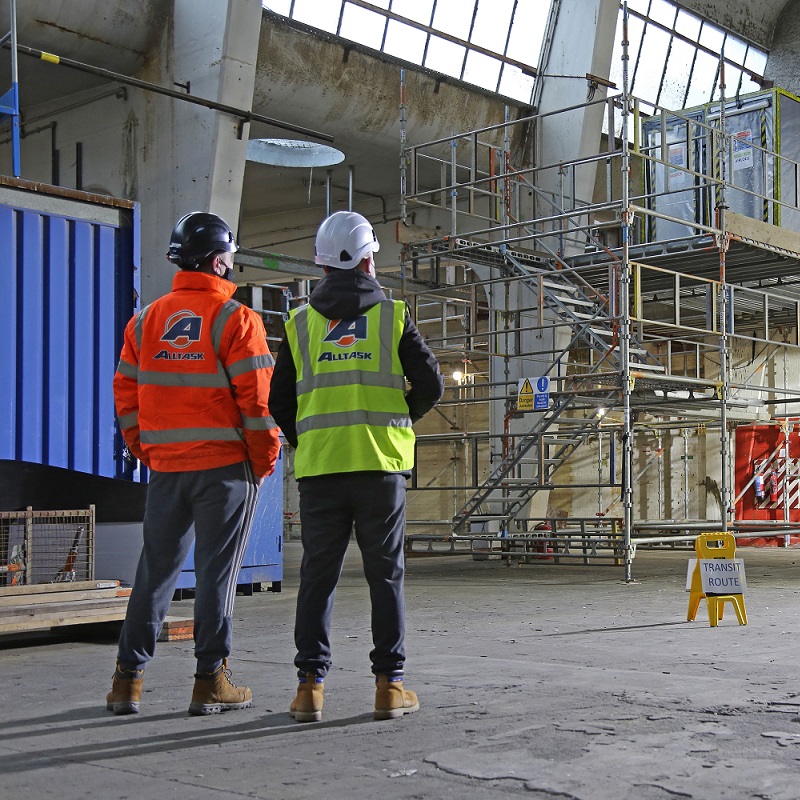 Contaminated Pipe Removal
Following the completion of a refurbishment and demolition survey, carried out by an independent UKAS accredited company, asbestos thermal insulation residue was identified as affecting 400 Linear meters of pipework and pipework penetrations.
Our client had planned to refurbish a section of its mill to create a new storage area, however, the contaminated pipework had to be remediated prior to any work being undertaken.
Alltask was commissioned to carry out the safe removal of asbestos contaminated pipework and associated debris using a wrap and cut technique. Using our own licensed scaffold service, we were also able to erect a system scaffold which allowed us to gain complete access to remove the asbestos.
During the five-week project, it was imperative that certain areas were kept accessible for mill operations. The follow-on work was also on a tight schedule, due to the asbestos discovery, therefore we had to work to a tight programme handing areas of the building back as work progressed.
In addition to the time restraints and necessity for operations to keep running another challenge was to erect scaffolding that could work for the different heights of the pipework, whilst keeping the number of enclosures to a minimum.
Our in-house scaffold design team came up with a structure which allowed all areas of pipework to be reached without introducing any further working at height risks within the enclosures.
It provided platforms of the correct size to house our negative pressure unit, airlock/baglock systems at the same level as the enclosures, with HAKI staircases for access. This was a major success, as the scaffolding gave excellent access to the pipework and the ability to build robust enclosures.
Asbestos Operations Manager, James Abbott said: "Our clients were extremely impressed by the efficient way in which we completed the project, keeping the work on programme, which was greatly helped by the joint work with our scaffold division."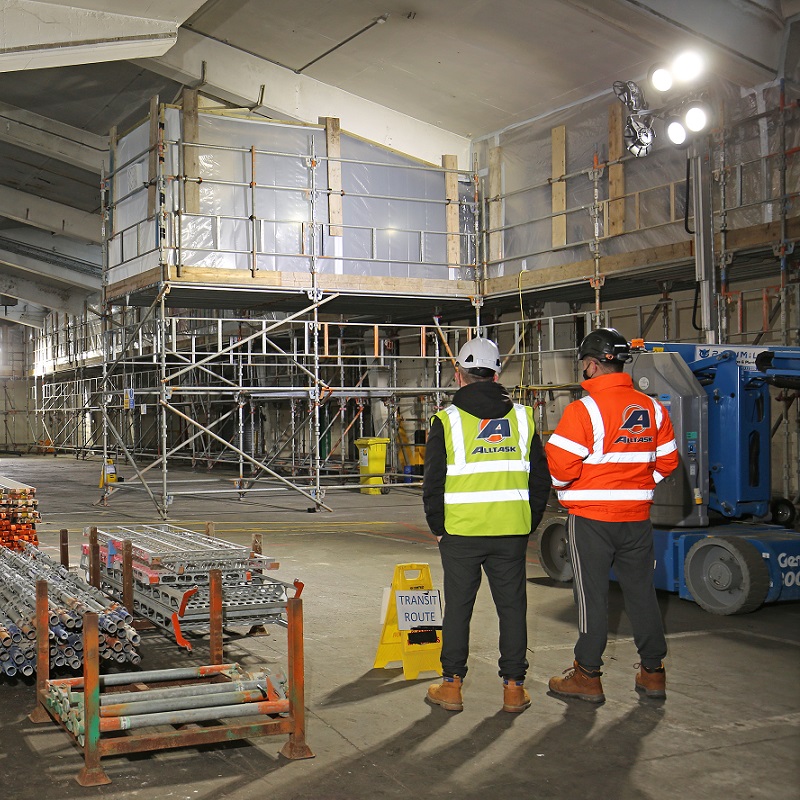 Using our own scaffolders takes a lot of time, work and inconvenience away from our clients. They would usually act as the 'middleman' when working with separate contractors and getting a licensed scaffold structure correct needs experience and know-how.
Careful planning must be carried out, and if not done correctly, this can cause problems and delays. We were pleased to be able to offer a one stop service which ensured the project was completed quickly and safely causing minimal disruption to our client.
Service: