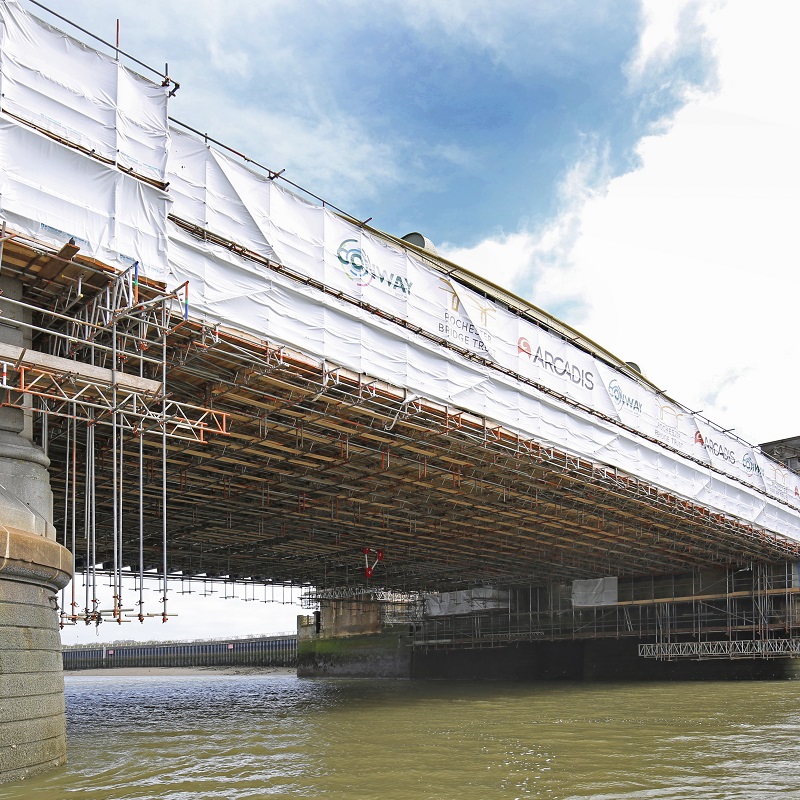 We want to congratulate the Rochester Bridge Trust, a medieval charity responsible for three bridges, in celebrating their double win in an international awards scheme.
The Bridgehunter Awards celebrate interesting bridges worldwide. Rochester Bridge has been named the Best Example of a Restored Historic Bridge following its recent refurbishment alongside the Bridge Programme Manager Kate Castle, who won the Lifetime Achievement category. This award follows winning the Transport Project of the Year at the British Construction Industry Awards in 2021 and the refurbishment category at the inaugural Bridges Awards.
We are proud to have been part of this major refurbishment project which involved works at three of Rochester's bridges that carry the A2 over the River Medway between Rochester and Strood in Kent. Our client, FM Conway Ltd, contracted us to design and erect a suspended access solution to provide safe access for work on the existing piers and abutments, extensive refurbishment of below and above deck steelwork, and removal of all redundant services.
The project aimed to go beyond the day-to-day general repairs by tackling the larger jobs before they became problems and generally improving the bridges' condition for years to come.