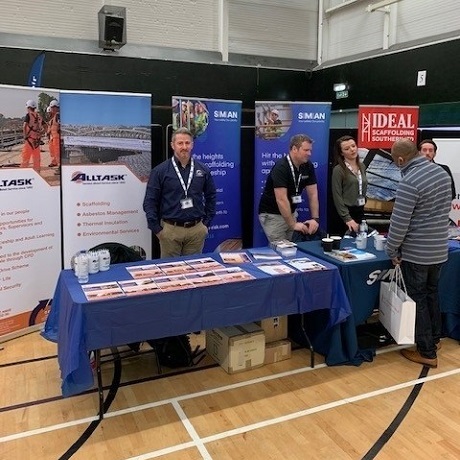 Jim Scott, Head of Trainee Recruitment & Development at Alltask, supported the Careers Fair for the Armed Forces Community in Aldershot last week.
It was a great opportunity to meet with ex-service personnel to showcase the career opportunities available through the Alltask Adult Learning Pathway. We recognise the value ex-service personnel can bring to our organisation; their robustness, work ethic, problem-solving, and ability to work in a team, are particularly suited to a new career in scaffolding.
Alltask is committed to building a better future, to do this, our priority is recruiting and investing in our people.