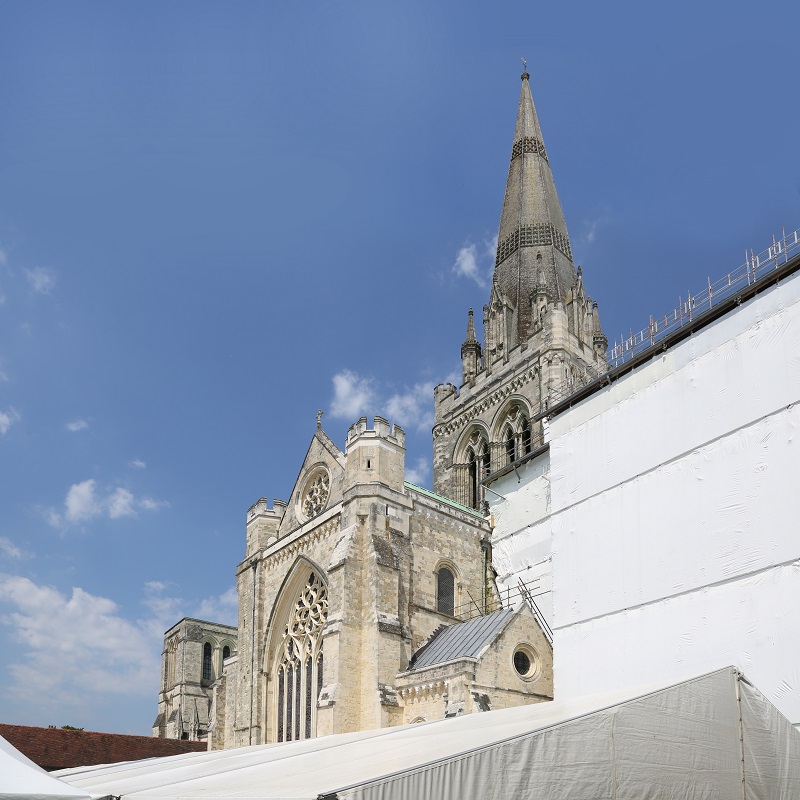 Historical Building Restoration Project
Chichester Cathedral is undergoing a huge four-year restoration project to repair the ancient building's roof. The cathedral website has revealed urgent repairs are needed to safeguard the structure as the roof covering is no longer watertight. A massive fund-raising campaign was undertaken to finance the work described as "enormous and unprecedented". The Cathedral does not receive any statutory funding and must rely on donations and self-generated income for restoration requirements.
Alltask was thrilled to be awarded the 1st phase of this four-year roof restoration project on the 1000-year-old Chichester Cathedral. Using our large stock of Haki system scaffold, we could reduce the anticipated programme by 50%. Our experience on other historical buildings allowed us to self deliver an in-house design package that removed the need for intrusive ties to the cathedral walls. Our shrinkwrap encapsulation team installed over 2500m2 of bespoke wrap, in line with the conservation architect's requests.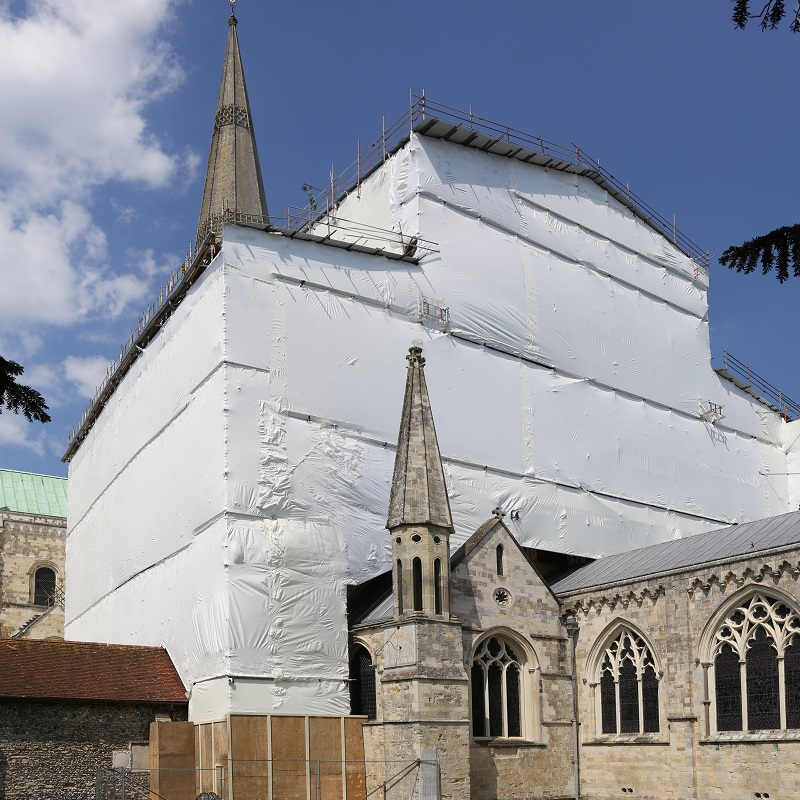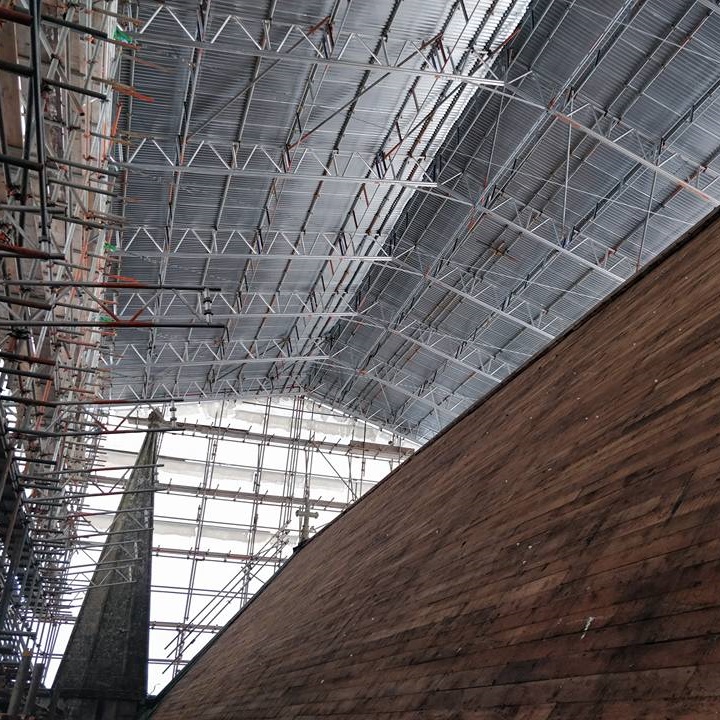 Service: